Asset Publisher
About Almus
At Almus we provide high quality generic medicines, with a focus on cost and efficiency
Almus is one of the fastest-growing and most innovative ranges of generic medicines in Europe. Since its launch in the UK in 2003, Almus has expanded rapidly to become established in France, Italy, Spain and Portugal, all the while winning awards for its leading user-focused packaging design.
Our medicines are produced through partnership with many of the world's leading generics manufacturers, to provide high quality generic medicines, with a focus on cost efficiency. We provide a high operational efficiency in the dispensary through a combination of packaging clarity and robust supply service through wholesale.

Our product range contains a wide and growing number of product across a variety of therapeutic categories.
"Almus is a remarkable success in the UK. Our portfolio and sales growth have exceeded all expectations and genuinely changed the shape of this market. With a strong pipeline and increasing European footprint we expect this performance to continue" Tony Foreman, CEO Almus Pharmaceuticals.
OUR VISION, PURPOSE & VALUES
WBA's purpose is to help people across the world lead healthier and happier lives. The company is proud to be a force for good through its contributions to healthy communities, a healthy planet, an inclusive workplace and a sustainable marketplace. WBA is a Participant of the United Nations Global Compact and adheres to its principles-based approach to responsible business. Our businesses have received frequent accolades for their Corporate Social Responsibility efforts. Boots UK was recognized as Responsible Business of the Year 2019-2020 by Business in the Community.
OUR GLOBAL REACH
Present in more than 25* countries

Employs more than 450,000* people

Has more than 21,000* stores in 11* countries

Has one of the largest global pharmaceutical wholesale and distribution networks, with more than 425* distribution centers delivering to more than 250,000** pharmacies, doctors, health centers and hospitals each year in more than 20* countries


* As of Aug. 31, 2020, including equity method investments.
**For 12 months ended Aug. 31, 2020, including equity method investme
Providing simple solutions to serious problems - packaging is purposely designed to trigger active-thinking before dispensing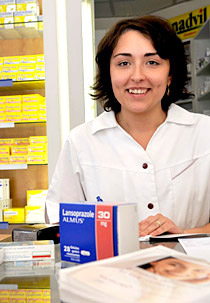 A growing portfolio of 300 lines, ensuring pharmacists and dispensaries can meet their patient's needs.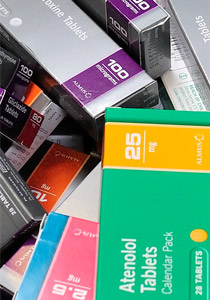 The Almus range provides a great value, competitive offering and consistent, dependable product supply.