Almus OTC
The Almus OTC range offers pharmacists and their patients a trusted, quality alternative to the leading over the counter brands.
Launched in 2008 in the UK, the Almus OTC range builds on the award-winning success and brand recognition of Almus generic medicines.
Almus OTC products have clear and easy to identify packaging at a truly affordable cost. The range includes analgesics, allergy relief treatments, gastro-intestinal medicines and women's health products.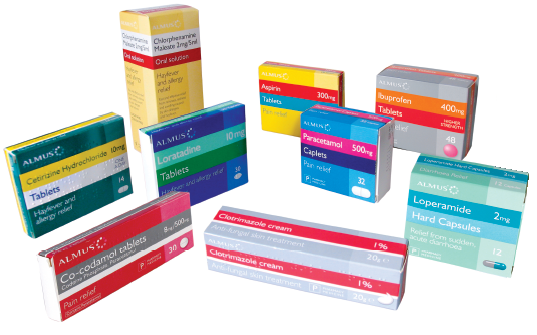 Benefits of the Almus OTC range:
Value for money for patients and improved profit margins for pharmacies
Products available in singles
Offers a value alternative to leading brands
Clearly designed, user-friendly packaging